导读:不上网课母慈子孝,一上网课鸡飞狗跳,尤其是还要 work from home 的,贼刺激。
相信这是所有家长现在都很头疼的问题,不上网课母慈子孝,一上网课鸡飞狗跳,尤其是还要 work from home 的,贼刺激。下面是我一些小心得,也欢迎大家给新点子!
做好时间表
小时候寒暑假,老师总要我们做时间表。我那时不明白,为什么要在规定的时间做规定的事情呢?为什么非得9点写语文10点写数学呢?现在当妈了轮到孩子放假了,我才明白老师的苦心。一个稳定的时间安排,不但培养孩子好的生活习惯,也能缓解疫情下家长的焦虑。
孩子不是机器,无法绝对的按部就班,所以时间表不宜安排得太满,要 flexible。时间表可以手写,也可以借助现代工具比如 excel,网上的 timetable maker, free printables, planner app,也可以从 Etsy 店铺购买。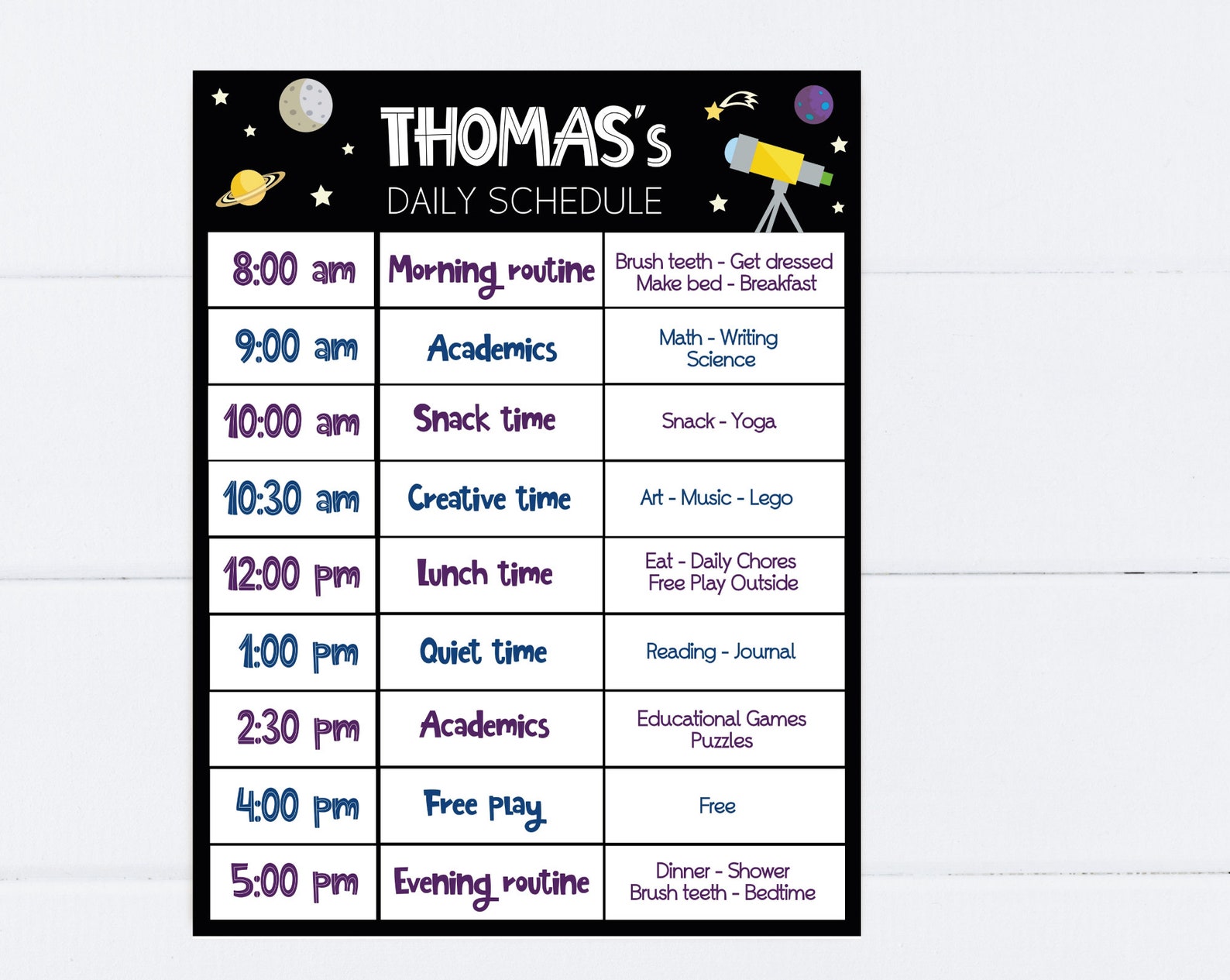 首先完成老师交代的教学资料
我们学区高年级有安排网课,低年级就只派了些资料让家长自己教。我们要好好珍惜这段时光,因为这是做为家长唯一能表现出优越感的时候了,再大一点的知识就教不动了。我发现老师给的资料也蛮多的,真的全部看完估计娃的一天就过去了,老师的建议是:
学习时间:Grade K-1: 45分钟;Grade 2-3: 60分钟;Grade 4-5:90分钟;Grade 6:90-120分钟。
辅导老师划出的重点,不需要面面俱到。
结合现在的疫情让孩子了解时事。
多运用孩子已经熟悉的教学平台。
注重孩子的进步,而不是习题的完成度。
任何问题马上联系老师。
利用家里现有的材料做游戏
玩具玩腻了,积木玩腻了,可以利用它们开发新玩法,比如现在很红的 quarantine domino,用积木、书本、瓶瓶罐罐、厕纸代替多米诺骨牌的玩法。
当然不是叫你用厕纸来玩(太土豪了),这只是一个启发,比如可以:
用空罐头打保龄球。
玩套圈。
让孩子找出20双眼睛/鼻子/嘴巴(玩具的眼睛也算)。
把乐高按颜色分类。
用床单和椅子搭帐篷。
玩桌游、下棋
下面是我喜欢的几种,适合跟孩子一块儿玩的:
飞行棋、五子棋、跳棋
烧脑一点的可以玩象棋、围棋、国际象棋
大富翁
Uno
拼图
Jenga
Twister
Snakes and Ladders
Monopoly Board Game Wall Decals Stickers for Rooms or Bedroom/Basic Board Game Look Cards Card Board Sticker Kids Walls Family Fun Children Kid Strategy Games Art Decor Size 12x20 inch
 100% Money Back Guarantee – We were founded on the idea of being the best at "Customer Service", "Quality of Product" and having "Creative Unique & Different Designs" to offer customers. We think the proof is in the pudding as we have averaged 5 stars on amazon for over 7 years now. If you aren't 100% happy with your choice and the way it looks on your wall just let us know and we will refund your money back.
 Options- If the design isn't exactly what you were thinking, we have over 150,000 thousand design and counting to fit all needs in every category you can imagine. Check out our Amazon Store by simple clicking Design With Vinyl under the Title to see all designs by category. Or go to https://www.amazon.com/designwithvinyl
 Design Information – Our design sizes are in inches and stated at the end of the title in "Height" then "Width". Please be aware that the image doesn't represent the actual size of decal and is just an example of what the decal could look like. The color of the decal is the color shown in the picture.
有折扣
Jenga Classic Game
Pull out a block without crashing the stack to win at Jenga
Includes 54 Jenga hardwood blocks, stacking sleeve with instructions
Simple, solid, and timeless
有折扣
Twister Game, Party Game, Classic Board Game for 2 or More Players, Indoor and Outdoor Game for Kids 6 and Up
WHO'S GOT THE MOVES?: Classic Twister gameplay challenges players to place their hands and feet on red
GIVE THE SPINNER A WHIRL: See where it lands and make a move! Right foot red, off to a good start. Left foot green, you've got this! Left hand blue … wait, is that physically possible? Give it a shot
INDOOR ACTIVITY FOR KIDS: Stuck inside? The Classic Twister game is an action-packed way for kids, tweens, and teens to "get their energy out." (Parents, rejoice!)
Scrabble Game
Classic Scrabble game has the letter tiles and game guide for a wordy showdown
Store the tiles In the drawstring bag
Every letter counts in Scrabble
有折扣
Mattel Games UNO
​UNO is the classic family card game that's easy to learn and so much fun to play
​In a race to deplete your hand, match one of your cards with the current card shown on top of the deck by either color or number.
​Strategize to defeat your competition with special action cards like Skips, Reverses, Draw Twos and color-changing Wild cards.
家务劳动
学习不仅限于课本,不想孩子成为高分低能儿,现在正是教孩子做家务的好时机。学会煮简单的餐点、打扫、整理,这些都是令孩子受益终生的技能。
至于要不要给孩子酬劳,就见仁见智,网上有很多免费的家务表打印,搜索 chore chart。The Spruce Crafts 就有介绍各个年龄段的孩子适合做什么家务 + 免费家务表打印。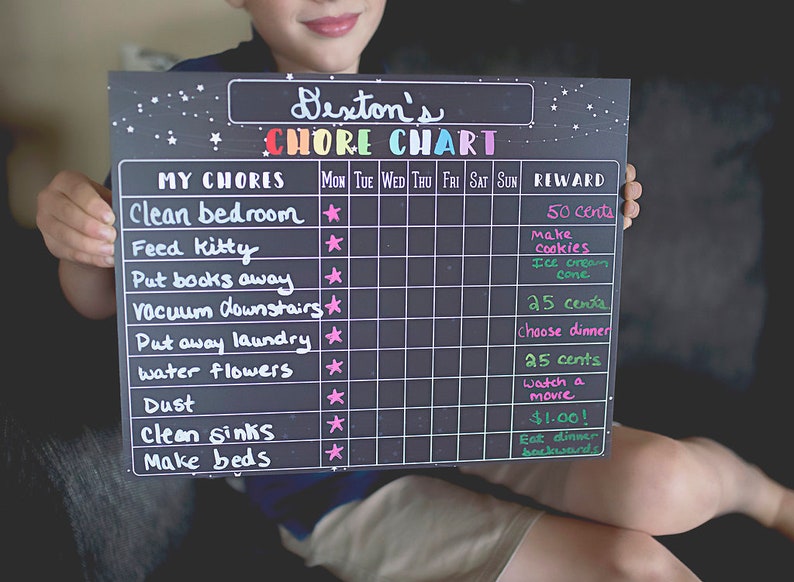 户外活动
户外活动好处多多呀,可以让孩子快速耗电,你还可以搬个椅子拿上电脑一边看娃一边工作!
使唤娃浇花浇草。
球类运动。
骑脚踏车、滑板(防护装备穿好,要在家长视线范围内玩)。
玩跳绳、呼啦圈。
吹泡泡。
画粉笔。
蹦床。
儿童瑜伽(这个可以在室内做,尤其适合下雨天)。
遛狗、散步,散步时可以玩 scavenger hunt,相信我,小孩子都喜欢玩这个。这里有30个免费的 scavenger hunt printables。
有折扣
有折扣
Bubble Gun Blower for Kids (Boys & Girls) - Non-Toxic | Dip&Press with Fan | Mini Toy Blaster with Soap Solution | 4 Wands Ring Shooter | Fun, Indoor & Outdoor, Leak-Resistant, Parents & Toddlers
✅ PERFECT GIFT FOR TODDLERS & KIDS – best present for Christmas, Black Friday & Cyber Monday sale. A Colorful airplane bubble blowing machine kit (gun & solution) with 4 wands creates four times as many floating bubbles and includes a bubble gun, soap solution, and soap dish! Comes with a digital e-Book
✅ INNOVATIVE KID-FRIENDLY DESIGN – Leak-resistant seals in our toy bubble gun let kids turn it sideways or upside down without causing messes or ruining the machine.
✅ LIGHTWEIGHT, BATTERY OPERATED – Easy to hold and use for kids ages 3 and up, the advanced, innovative bubble gun style lets kids run, play, and blow up to 100 bubbles per second!
VENSEEN Hoola Hoop for Kids, Detachable Adjustable Weight Size Plastic Kid Hoola Hoop, Suitable as Toy Gifts, Hola Hoop Game, Indoor & Outdoor Games, Boys & Girls (1)
Detachable Design: Our toy kids hoola hoop can be adjusted to 5 sections(24") or 6 sections(28") according to your child's body shape. Six easy snap sections allow for greater versatility. Easy to pull together and take apart. Easy to store and carry
Adjustable Weight:The hollow plastic tube of the hoola hoop for kids allows for increases in the weight of the hoola hoop. You can add sand or stuffing to adjust the weight of the kid hoola hoop, making it a greater challenge and allowing continued use as your kid grows
Product Benefits: Hoola hoop for kids is helpful for developing kid's gross motor skills, physical coordination, hand-eye coordination and balance. Suitable to play indoors and outdoors. Hoola hoop can also be used as an outdoor device for pet training
S&S Worldwide - ST00-406 Color Splash! Giant Box of Sidewalk Chalk(Box of 126)
STURDY AND BREAK RESISTANT: Don't let broken chalk ruin playtime! Pieces are 4 inches in length and 1 inch in diameter, meaning Color Splash Chalk is large and durable enough to withstand any project.
126 JUMBO STICKS OF BOLD, COLORFUL CHALK: 14 pieces of each 9 colors – red, orange, yellow, green, blue, light blue, purple pink and white.
DECORATE SIDEWALKS, PLAYGROUNDS AND DRIVEWAYS: Make your mark on the world by letting your art be displayed directly on it! Can also be used on chalkboard, walls and other surfaces, but is best for outdoor hard surfaces like pavement.
LONABR 10-Foot Trampoline Combo Bounce Jump Trampoline with Safety Enclosure Net and Spring Pad
10 FT Trampoline features 2.4ft high safety enclosure and heavy gauge galvanized rust resistance steel construction,includes 4 W-shaped legs for enough stability and support
8 foam padded poles support UV-proof safety trampoline enclosures for maximum safety while jumping.The polyethylene woven net has a dual zipper and latch clip for safety
Safety enclosure netting are perfectly attached to the steel tubes which connects the enclosure net with the spring cover. No extra gaps between the mat and net to ensure your safety while jumping
社交活动
Facetime with friends.
尝试写信给同学。
和同学玩线上游戏(控制时间!)。
拍摄视频并分享给朋友。
Screen Time
Screen time 可以是孩子玩一下益智游戏,也可以是浏览线上动物园/博物馆,还可以是一家人坐下来看部电影。注意把握好时间和尺度。下面是我们为大家搜集的一些免费资源。
$600抽奖
扫一扫,分享到朋友圈